Content
December 25, 2008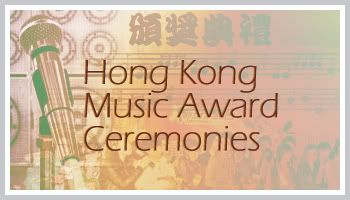 It's the time of the year again. Hong Kong's Year-End music awards ceremonies are here already. It is the time for singers to shine and receive their recognitions. And it is the time for me to get excited again. This year, I feel a little bit different towards the award ceremonies, mainly due to the reason that many TVB artists are now in line competing for the awards. It is like a mix of the TVB world and the Hong Kong music arena to me. That fact just seems a bit strange to me…
Speaking about Hong Kong's year-end music awards, there are mainly four ceremonies that everyone pays attention to. They are 新城勁爆頒獎禮 (Metro Radio Hits Awards), 叱咤樂壇流行榜頒獎典禮 (Chik Chak 903 Ultimate Song Chart Awards Presentation), 十大勁歌金曲頒獎典禮 (TVB's Jade Solid Gold Top Ten Awards Presentation), and 十大中文金曲頒獎音樂會 (RTHK Chinese Top Ten Gold Songs Awards).
When I first started catching on the awards back in 2000, I was a bit confused as to what were all these different music ceremonies about. I began to follow the music industry was more or less because of my favorite singer Eason Chan. I still remembered back in 2001 on TVB's Jade Solid Gold Top Ten Awards Presentation, the hosts of the night Eric Tsang, Jerry Lamb, and Bondy Chiu made a nice comparison between the four ceremonies. I was totally lost back then when I first heard the "comparisons", but now their words made perfect sense to me.
So, here is my attempt to do my own analysis of the four award ceremonies: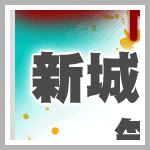 1. 新城勁爆頒獎禮 (Metro Radio Hits Awards)
As suggested by the name, Metro Radio Station is the host of this award ceremony. It is usually held the earliest compared to the other three, and it is usually before the year's end. For recent years, it has been held either on Christmas Day or on Boxing Day. The most well-known aspect about "Metro Awards" is the big number of awards it gives out each year. It is like almost every singer attending the ceremony will get something. And "Metro" is pretty good at inventing new awards each year to add to the list (like "Best Dancing Song", "Best Karaoke Song", etc). Each award categories usually have more than one winner, and none of the awards are ranked (except for the award given out by all four stations – if applicable).
I guess it is really fitting for "Metro" to give out awards on Christmas Day or Boxing Day, since they are like giving away presents to the singers anyways. The show is usually pretty long since there are many awards to pass out. I am not super excited to watch the entire show as some parts are quite boring…
For the last two years, Gold Typhoon Entertainment Limited Music Records Company (used to be known as Gold Label) was engaged in disagreements with Metro Radio Station. Last year, all the singers belong to "Gold Typhoon" were all absent from the award ceremony. However, awards were still given out to them. However for this year, executive of Metro Radio has already said they won't give any award to "Gold Typhoon's" singers since the singers are not attending. It is rumored that the cause of all the commotion was because "Gold Typhoon" was upset that Metro Radio seemed to be favoring Eason Chan and Hacken Lee over Leo Ku.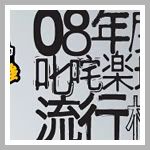 2. 叱咤樂壇流行榜頒獎典禮 (Chik Chak 903 Ultimate Song Chart Awards Presentation)
This ceremony is usually held on New Year's Day (Jan 1st). The radio station's DJs all acted as hosts and usually put on a pretty good show for the event. Famous DJs from this radio station include Sammy Leung and Kitty Yuan. "Chik Chak" is best known for making singers cry (as in really shedding tears). The reason was because "Chik Chak's" awards are difficult to get as the numbers of awards are limited. Most of the awards are determined by airplays, as in how many times a song is played on the station. Because of that reason, the results of "Chik Chak" are 'deemed to be the most transparent'. However, people have also pointed out that 'it may be a game of favoritism, because the DJs can favor certain singers and play their songs more' (see
wiki
).
There are ten songs awards, and they are ranked in order. As for singer individual's awards, each category usually have gold, silver and bronze distinction. There is one group of awards ("Most Favorite Awards") where audience presented at the event vote right there at that time to determine the outcome.
"Chik Chak" is my favorite to watch among the four awards, maybe because the atmosphere is always more intense, and singers are showing their true feelings. Also, singers are allowed to sing the entire song when they win (For individual awards, only gold winners are allowed to sing).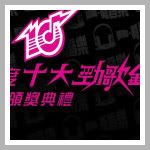 3. 十大勁歌金曲頒獎典禮 (TVB's Jade Solid Gold Top Ten Awards Presentation)
Now to TVB's Jade Solid Gold, it is usually held in the weekends, and each year's date is different. "Jade" is well-known for TVB's biased awards giving and rigged awards results (well, not all the time). There are always rumors that whenever a singer helps TVB to do something (like film a series or show), he/she will automatically get any award. Also, there is some kind of a rule for TVB's ceremonies. A singer has to be present at the event to get an award (unless the singer is exempt for approved legitimate reason). Singers who have connections with TVB usually fare better at "Jade". Well, that is just how it is like…
One of the most prestigious award that Hong Kong media seems to care a whole lot is TVB's 最受歡迎男/女歌星獎 (Most Popular Artist Awards) and 亞太區最受歡迎香港男/女歌星獎 (Asia Pacific Most Popular Hong Kong artist awards). But for the last couple of years, the awards have been going to the same group of singers.
After "Chik Chak", this is my next best on my list to catch the show. For one, it is held by TVB. Secondly, the show is usually somewhat entertaining.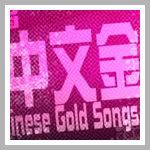 4. 十大中文金曲頒獎音樂會 (RTHK Chinese Top Ten Gold Songs Awards)
"RTHK" has the longest history among the four award ceremonies. It usually takes place around mid January, making it as a conclusion to the four music award ceremonies. One of the most discussed awards is the 優秀流行歌手大獎 (Outstanding Singer Award), which are passed out on New Year's Eve. Usually there are only ten winners, giving the award a nickname of "十優歌手大獎" or in short form "十優" (Ten Outstanding Singer Award). However, for several years, RTHK has to add in one or two winners to accommodate the fierce competition among many prominent singers. It is more of making everyone happy and not wanting to break any ties.
DJs and other famous people are usually invited as the hosts. Like "Chik Chak" and "Jade", ten songs awards are given out. Many awards are ranked into gold, silver and bronze. A special award that recognizes singers who have impacted the Hong Kong industry throughout the years is the "金針獎" (Gold Needle Award).
Last year, RTHK separated the awards ceremony into two events. The first event passed out one part of the awards. The second event was more of a small concert, and the rest of the awards were given out. I am not sure how they will do this year though.
I usually paid the least attention to "RTHK" awards, since the broadcast of the ceremony is never convenient to me. The only aspect of this ceremony that I concern about is the impact of this ceremony to the singers' awards count. It is because for the singer(s) who received the most number of awards from all four ceremonies received a special recognition: "四台聯頒獎項 - 傳媒大獎" (Media Award).
I believe "East Asia Music" singers won't be appearing at the music ceremony this year, just like what "Gold Typhoon" singers are doing to "Metro" awards. News reported that it is because of the unfavorable treatment hocc (Denise Ho) received last year.
My thoughts about the upcoming ceremonies this year:
Dates of this year's ceremonies are as followed:
新城勁爆頒獎禮 (Metro Radio Hits Awards)
December 26th, 2008
叱咤樂壇流行榜頒獎典禮 (Chik Chak 903 Ultimate Song Chart Awards Presentation)
January 1st, 2009
十大勁歌金曲頒獎典禮 (TVB's Jade Solid Gold Top Ten Awards Presentation)
January 3rd, 2009
十大中文金曲頒獎音樂會 (RTHK Chinese Top Ten Gold Songs Awards)
January 18th, 2009
News about the music awards are reported like everyday since the start of November. It seemed to me that the focus of this year is placed more on the newcomers, including TVB's four artists: Wong Cho Lam, Bosco Wong, Myolie Wu, and Linda Chung. Another focus is on Kay Tse and her popular song 囍帖街 (Invitation Street).
Also, it seemed like more and more music companies are taking action to boycott the music ceremonies because their singers did not receive award. I just hope that this trend will stop since it is not much fun for singers to be absent when their fans are hoping for them to present to receive awards.
Now, I am eager to see how 2008's music report cards unfold…
credits:
X
------------
PS: Hope that everyone has a wonderful and merry Christmas!!! Happy Holidays! (New banner...)