Content
August 9, 2006

Many rumors come and go each day in the TVB circle, in which some of them are true while others not. While we audiences decide upon what to believe, many real relationships exist among this TVB circle. Do you know about them?

A new feature I am starting on, titled "Real Relationships", will be about some interesting facts about TVB actors and actresses and their "hidden" relatives and companions.

I will be talking about two main categories:
Blood-related Relatives
Married/Non-married Couples

Let's start with the first bunch of "Blood-related Relatives"…


Blood-related Relatives Part I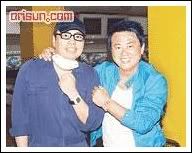 Natalis Chan Bak Cheung and Yuen Siu Cheung
Series together before: Women on the Run
Relationship: Half-brothers (same father, different mother, but different last names)

Thoughts: I still remember I found this out when I watched the TVB anniversary show from 1995. Ah Nat told about their relationship during one part of a game show in the anniversary. This really came to a surprise to me as they don't look like brothers to me.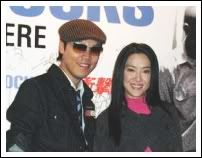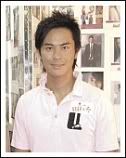 Vinci Wong Chi Yin, Kevin Cheng, and Anne Heung
Series together before: "Hidden Treasures" for Anne and Vinci
Relationships: Kevin and Vinci are cousins, while Anne is Vinci's mother's cousin (basically his aunt)

Thoughts: You might be saying, "What?". Yup, that was my first reaction too when I learned this. These three people seemed to have nothing related to each other, but they turn out to be relatives. Vinci and Kevin had a performance together on a recent "Tung Wah" show, and that was when I found out about their cousin relationship. As for Anne, I heard that she told about her seniority on Vinci when the press asked her about whether they can be a pair together.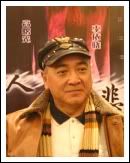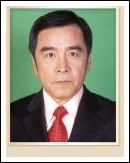 Paul Chun and John Chiang
Series together before: Not sure about TVB series, but they appeared in a mainland series before
Relationship: Brothers

Thoughts: I think most people from the elder generation know about this. I guess Paul and John do resemble each other in some angles. I still remember watching parts of the mainland series when they starred with each other. Ironically, they are enemies in the series, and went after the same woman.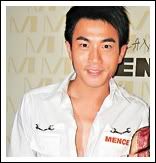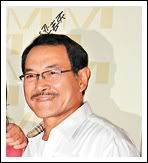 Lau Dan and Hawick Lau Hoi Wai
Series together before: Kindred Spirit, Virtues of Harmony I and II
Relationship: Father and Son

Thoughts: Probably many people know about this too. I just find it quite interesting that they act as father and son in the first series they starred together. When Hawick received an award from one of the Children Music Award show, TVB also arranged Lau Dan to deliver the award to his son. Really sweet...but now that Hawick went to work for ATV, the father and son will have to be "against" each other...

(pix credit to orisun, takungpao, tvb.com, yahoo search engine)


Part II and Couples coming soon...



p>