Content
August 15, 2006

Thanks for all the birthday greetings at the tagboard! You guys/girls are the best!!!

Second batch of blood-related relatives may come less surprising to everyone, but nevertheless, here are them:






Tavia Yeung and Griselda Yeung
Series together before: Shades of Truth and Vigilante Force
Relationship: Sisters

Thoughts: Metal has written a feature about the Yeung sisters awhile ago, and I agree with him about an "awkwardness" existing between the sisters as one is a lot famous than the other. But nevertheless, I hope that the relationship between the sisters will remain good despite their different statuses.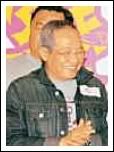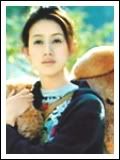 Tommy Leung Ka Shu and Toby Leung
Series together before: None
Relationship: Father and Daughter

Thoughts: Last year when Toby received the "Bronze Newcomer Award" at the JSG music ceremony, many people speculated about Tommy Leung's intervention with the decision. Well, as we never get to find out whether it was true or not, Toby will definitely have some kind of advantage over the others when Tommy her father is one of the top executives in TVB. I haven't gotten a chance to watch "Men in Pain", so I can't comment on Toby's acting skills, but will she appear in the top five "Most Improve Award" this year because of her father?...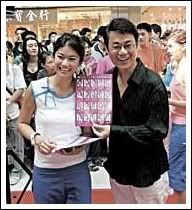 Tang Ying Man and Shermon Tang Sheung Man
Series together before: None
Relationship: Father and Daughter

Thoughts: Second pair of father and daughter for this round of blood-related relatives. Tang Ying Man hasn't had a lot of screen time recently, so probably most people have forgotten about him. As for his daughter, she participated in last year's (2005's) Miss Hong Kong Contest, and received the photogenic award.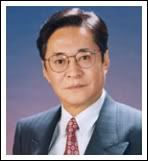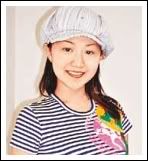 Wong Wei and Stephanie Wong Chung Hei
Series together before: Not sure…?
Relationship: Father and Daughter

Thoughts: Yet another pair of father and daughter, and very similar case to Tang Ying Man and her daughter. Stephanie appeared in a lot of minor roles lately, and most of the roles are ones that are portrayed to be negative to her image. She participated in 2003 Miss Hong Kong (the year when Mandy Cho got 1st place), and she didn't even get to the top five. Personally, I don't really like Stephanie.


(pic credit to asianfanatics, yahoo search engine, tvb.com, sina)

more to be coming soon, including real couples...=)