Content
November 19, 2006



After watching last year's anniversary, I have been anticipated for this year's anniversary for 365 days already. And now it's finally here, I want to wish TVB "Happy Birthday" of course...ah...39 years passed already since 1967's opening...

Since I have DirectTV's Jadeworld channels, I was able to see "TVB 39th Anniversary Gala" tonight through "satellite". Since awards are left out this year, everything just seemed different. It's great that the "celebration" feeling is back, but something is still missing. Personally, I have a collection of the anniversary shows dated back to 1994. I have seen anniversary shows without the awards (since awards didn't start until 1997), but back then, there were more performances and more people attended. This year's one just...I don't know...

But now that everything is passed, of course we have to look forward now. The sales presentation released today looked somewhat promising. Simply can't wait to see some of the series, and what lies ahead...

Before I end this post, I'll include some pictures from today's anniversary gala show that I found quite representative. And also as a preview, I will be writing an article comparing this year's three anniversary shows (Singers, Awards, and Gala). Coming soon!!! (oh, and new layout coming soon as well)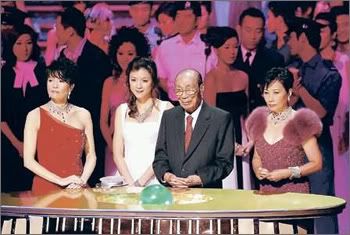 Everyone awaited the announcer to finish with the introduction...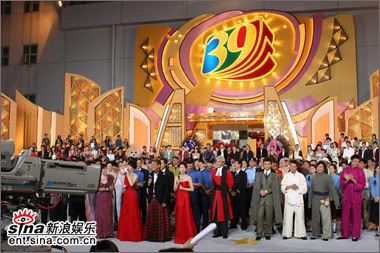 And finally...everyone came out to face the camera after the opening "dance"...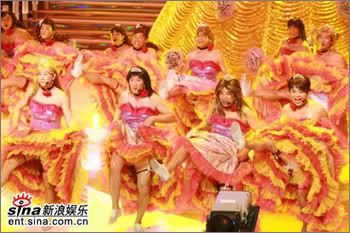 It seemed quite amusing to see ten men to dress up as women and danced, but it could be scary at the same time...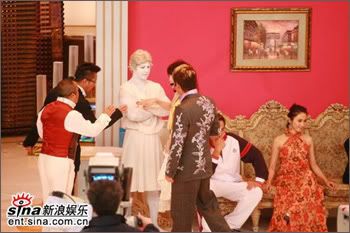 Three "unwanted" guests inside the Jade Wax Museum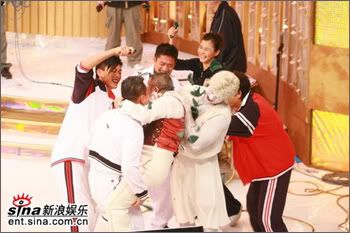 The wax statues were granted by the "God" to move around, so? It's time for revenge!!!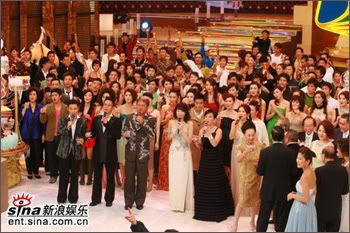 And it's time again to say goodbye! And champagne time as well!

pictures credit: http://ent.sina.com.cn/f/tvbtq39/p/index.html and http://tvbgeneration.blogspot.com

m_s =)